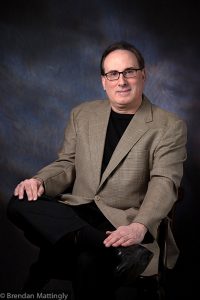 As a child of Holocaust survivors, I have long grappled with questions of faith, justice, and empathy. I sought writing as an outlet throughout my formative years in the suburbs of Detroit.
I continued to write throughout college and law school as well as in my professional life, which has focused on health care.
I wrote some of the first "identity cards" published by the U.S. Holocaust Memorial Museum and was a longtime columnist for the Washington Jewish Week.
In 2016, The Rose Temple: A Child Holocaust Survivor's Vision of Faith, Hope and Our Collective Future was published. It has touched and inspired readers around the world. A follow-on project evoking the book's themes is in development.
In 2020, I launched LEGACY TIMES, a company that creates commemorative story portraits to help people capture pivotal life moments in a unique format and share their stories with future generations.
To learn more, visit the Legacy Times website or watch this video.
Most recently, I began a health blog with my son, Joshua. "The Zebra Chronicles" is a father/son platform that emerged from the challenges of navigating chronic illness. It seeks to elevate the conversation around empathy in places where it is too often lacking, including schools, workplaces… and in our healthcare system.
---
And by the way, if you are wondering about the" S.Mitchell". . .
I've always been called Mitchell (or Mitch) and assumed that Solomon was my middle name. When I turned 18 and retrieved my birth certificate to register with the Selective Service, I discovered that Solomon is my first name and Mitchell is my middle name. Perhaps my parents had forgotten this minor fact. Maybe they were still adjusting to their adopted country. Or they might have had a lot on their minds (as my writing indicates).
In any event, I adopted the "S" as a reasonable solution to the name confusion. I thought it also had some panache, adding a bit of mystery. Well… mystery revealed.