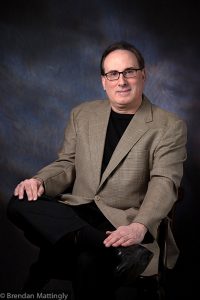 As a child of Holocaust survivors, I have long grappled with questions of faith, identity, justice, and empathy. I sought writing as an outlet throughout my formative years in the suburbs of Detroit while attending Akiva, an Orthodox Jewish Day School (despite not being raised strictly Orthodox). The conflicts, questions, and overall angst of my childhood were good indicators that I'd have a lot to write about.
I continued to write throughout my college (NYU) and graduate school (GW Law) years as well as in my professional life, which has focused on health care law and policy.  I wrote some of the first "identity cards" published by the U.S. Holocaust Memorial Museum and was a longtime columnist for the Washington Jewish Week.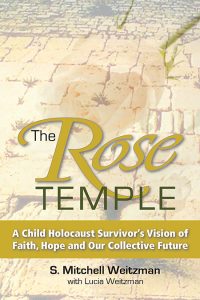 For over twenty years, I worked on The Rose Temple: A Child Holocaust Survivor's Vision of Faith, Hope and Our Collective Future, published in 2016.
Currently I am working on:
A middle grade/young adult allegorical story, set on a remote island, harkening the Israeli-Palestinian conflict.
A middle grade/young adult story about baseball, mysticism, Judaism, and music.
When not working at my day job or writing, I enjoy the company of my wife, Beverly, and children, Paula and Joshua. When possible, I try to squeeze in a game of tennis, or go for a walk by the nearest lake, river, or ocean I can find.
---
In 2020, Mitchell launched LEGACY TIMES Commemorative Story Portraits. The company helps people capture pivotal life moments in a unique format to share their legacies with future generations. The initiative was inspired by his genealogical search for information on his paternal grandfather, which led to matches with distant relatives and family trees containing little more than names and dates. LEGACY TIMES emerged from what he believes is a universal desire for people to know the life stories behind their ancestors names.
---
And by the way, if you are wondering about the" S.Mitchell". . .
I've always been called Mitchell (or Mitch) and assumed that Solomon was my middle name. When I turned 18 and retrieved my birth certificate to register with the Selective Service, I discovered that Solomon is actually my first name and Mitchell is my middle name. Perhaps my parents had forgotten this minor fact.  Maybe they were still adjusting to their adopted country.  Or they might have simply had a lot on their minds (as my writing indicates).
In any event, I adopted the "S" as a reasonable solution to the name confusion. I thought it also had some panache, adding a bit of mystery.  Well… mystery revealed.