What others may view as old or damaged, Latoyia Smith, a 40-year-old African American woman who owns Lavish Furniture Flips & Interior Design, sees as history, legacy, art, and reimagination.
Located at the Shops at Kenilworth in the Baltimore suburb of Towson, MD, Lavish sells eclectic furniture, artwork, and decorative heirlooms acquired via estate sales, secondhand shops, and social media marketplaces. But for Smith, the pieces, such as a white dining table on display in the front of the store, also symbolize her life journey.
The table, a Thomasville made of pure maple, once represented the hopes and dreams of a young bride whose father had gifted it to her decades earlier. Now elderly, the woman's children were placing her in a nursing home. They marked the worn and faded table for donation, perhaps a euphemism for disposal. The matriarch was dismayed, wistfully recalling memories of family and friends gathered around that table.
Latoyia Smith relished the opportunity to "give the table new life." The matriarch, relieved, "hoped it would find a loving home."  Smith sanded the top of the table and used four coats of white shade to give it a new look and texture—much as she'd done during her own life.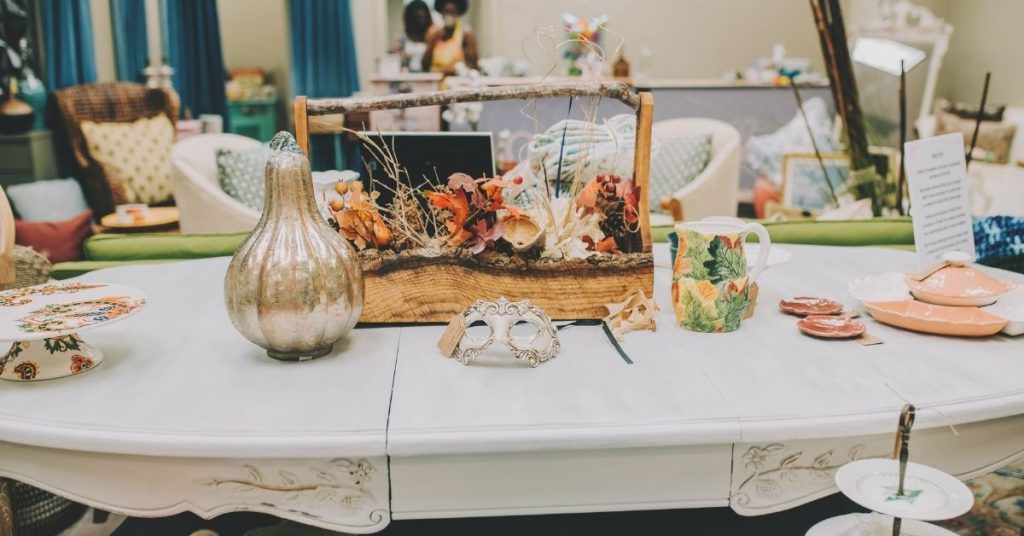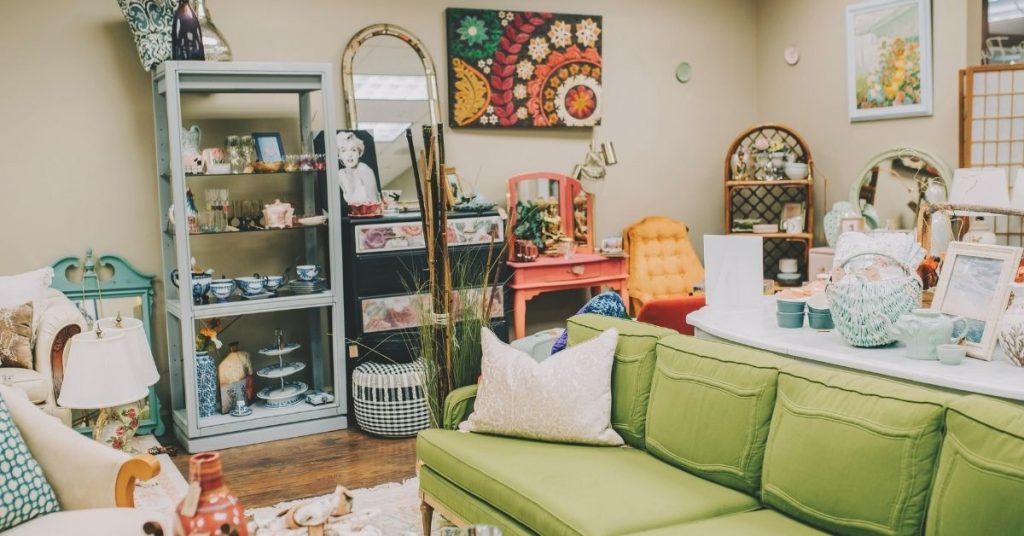 Born and raised with few comforts in Newark, New Jersey, Latoyia was close to her maternal grandmother and to her father, a factory worker who also painted portraits and murals. Her relationship with her mother was strained by her mother's substance abuse.
But Smith's already tenuous world unraveled when her grandmother died of breast cancer and her father from brain cancer, both in 1998 when she was 17.
She was sent to live with her uncle in Roanoke, Virginia and enrolled in the local high school, the only African American female in the entire school. She graduated while also earning a license in cosmetology. "I went to the prom… in a limo, alone," she recalls. "I wanted to honor my late grandmother and father by embracing the full senior class experience.
After graduating, Smith's uncle, a U.S. Army Drill Sergeant, encouraged her to enlist. "My family thought that the military would take care of me," she says. Smith was reluctant. With her cosmetology license in hand, she dreamed of owning a salon. Still, she enlisted.
"Call me if you have any problems," her uncle offered.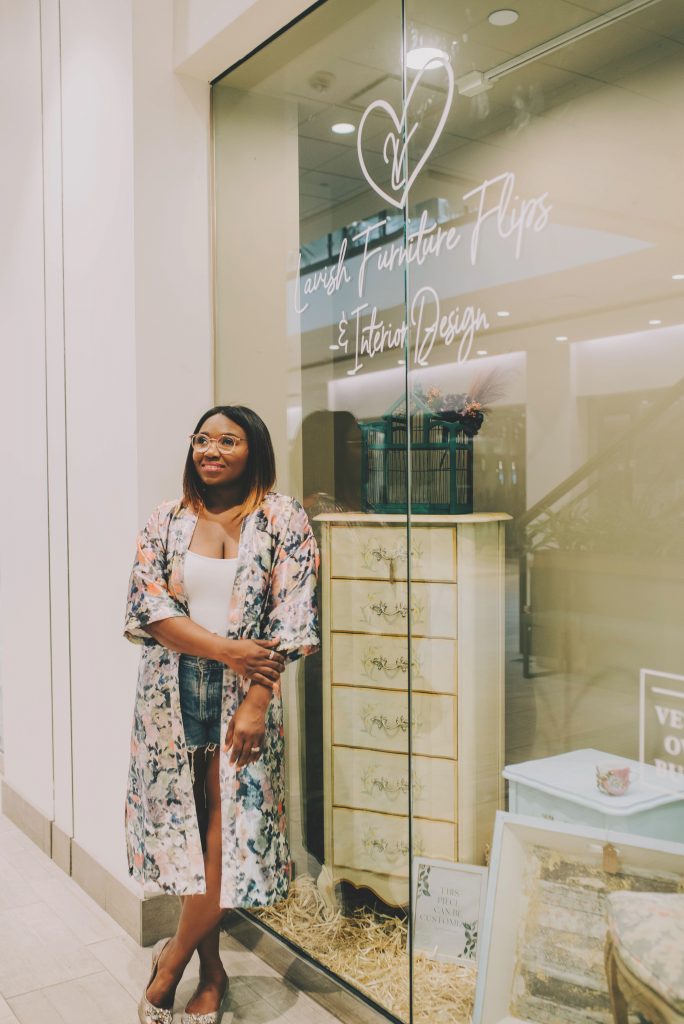 Problems did arise. Beyond common boot camp challenges, Smith experienced a range of unexplained health symptoms that was met with ignorance and derision. It would take years for an explanation to emerge—a diagnoses of Lupus. In pain and frustrated, she called her uncle.
But her uncle was dismissive. Undeterred, Smith completed her commitment. Post Army, Smith took on an array of government jobs and met the man who would become her husband.
Smith was working as a contractor with the National Security Administration when the Covid pandemic hit. Given the secure nature of the content she handled, working from home was not option and she could ill afford to take health risks. A life reckoning ensued.
She contemplated turning what had been a hobby into a full-time pursuit. She'd been studying the craft of artistic restoration work and had secured a few customers. Learning that the Shops at Kenilworth offered pop-up stores, she approached them with the idea of finding a workspace—she'd been sanding and painting on her hands and knees in her basement.
Kenilworth management asked if she could also sell product in the front of the space. That meant opening a real store in a mall filled with upscale jewelers, boutiques, and a day spa. It was a long way from Newark and a giant personal leap of faith.
"The Pandemic was sending me a message," she says. "It was time for a change—for new energy."
Indeed, energy infuses all her work. "I believe that the pieces I restore have their own energy," she says. "It's like the Thomasville table. Yes, it's a beautiful piece, but it also carries its owner's history and legacy.
Nearly every piece at Lavish Furniture Flips & Interior Design has a story as unique as its former owners.
"My greatest joy is looking past the worn or damaged and making it fresh and new," says Smith.  "It's sort of a metaphor for my life." And a release of energy for others to treasure.